A spare login password is provided in the email sent to when you complete your new member registration with your Twitter, AppleID, or Google account. Please use this password to log into IDIY and the IDIY Store.
▼Email sent with your new member registration
Subject: "Thank you for registering as an [IDIY] new member."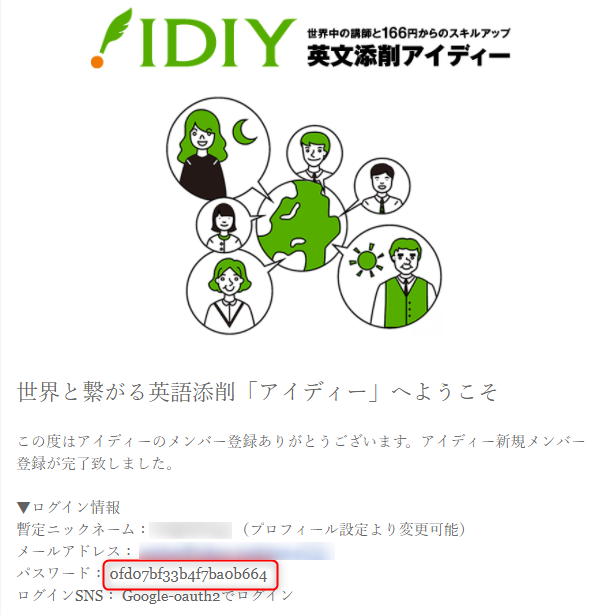 You can log into IDIY and the IDIY Store with the password listed in the red frame above. Please keep this password in a safe place, as it can be used when you are unable to log in using your social media account.
If you cannot find the above e-mail, please enter the e-mail address you use for your social media account in the "Password Reissue Page" to get your IDIY password.